Skip to main content
It looks like you're using Internet Explorer 11 or older. This website works best with modern browsers such as the latest versions of Chrome, Firefox, Safari, and Edge. If you continue with this browser, you may see unexpected results.
Key Food Science Databases
These databases are particularly helpful in food science research.
Gale Onefile: Agriculture

Indexes 400+ periodical titles covering agriculture and its related fields, including jounal articles in the fields of food science, food chemistry, food engineering, and food technology. Some articles are full-text. Gale / InfoTrac database: [1980 to date]

ScienceDirect

Full text articles in 30+ selected food science, food chemistry, and food technology journals. Provides access to 950+ science journals, most full-text, including 30+ full-text journals covering the field of food science, food chemistry, food engineering, food technology and related fields. Some journals in this collection include: Animal Feed Science and Technology, Food Chemistry, Innovative Food Science and Emerging Technologies, the Journal of Cereal Science, the Journal of Food Composition and Analysis, the Journal of Food Engineering, the Journal of Functional Foods, and LWT-Food Science and Technology.
SciFinder Scholar

A web-based version of Chemical Abstracts. Useful for locating journal articles on research in food science, food chemistry, and related fields. Use the link above to email the Reference desk to get access to the registration URL.
General Research Databases
Need information on a foods related topic? Start here.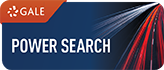 Article First

Indexes 16,000+ journals in all fields including food chemistry, food engineering and food analysis.
FirstSearch database [1990 to date]